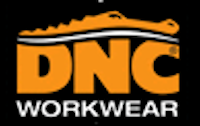 DNC Workwear stands for "Durable N Comfortable Workwear", tuff as an Aussie Croc, which just so happens to be the DNC icon!
Each DNC garment is designed, manufactured and tested to meet high standard 'QCS' quality control. DNC offers over 1000 products for customers to choose from not only the widest range in the industry but also the most innovative designs together with New Tech Fabrics.
Available at Safeman is DNC corporate wear, hi vis safety wear, PPE, flame retardant workwear and overalls and coveralls.
Can't find the safety equipment, workwear or corporate wear you want? Then give us a call on 1800 SAFEMAN and we'll help you find what you're looking for.